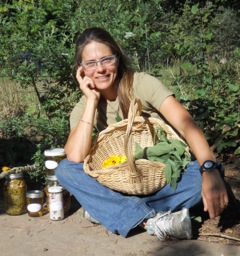 Creating these products is an intuitive sacred dance — tapped into a deep wisdom — back to when people had a real relationship with nature. Blair's Herbals products really do come from my backyard herbs and with fresh essential oils with which I resonate. Finding richness in simplicity, I find alignment in the process with small, potent batches — folk herbalism. Connecting with the plant energies, I am inspired to ethically harvest only just enough. All my creations are handcrafted with intention, Reiki energies, and the highest quality ingredients available.
Body Care
Natural Balms & Salves
Natural Bath Salts, Soaps & Scrubs
Kits & Gift Baskets
Soul Care
Dream Pillows & Herbal Sachets
Veil Paintings
Note Cards
As with use of any herbs or flower essences, it is advisable to consult your general practitioner. If skin irritation occurs, discontinue use and contact a physician. External use only.
Please see Blair's Art & Reiki Offerings!