A long time Reiki practitioner in Boulder, Colorado, Blair Chandler offers her services in personalized sessions and training courses. All of the Blair's Herbals product line is cultivated and crafted with the highest Reiki principles and intentions. Contact Blair to set up an appointment today. Please also read our product and workshop testimonials.
Reiki Sessions & Training in Boulder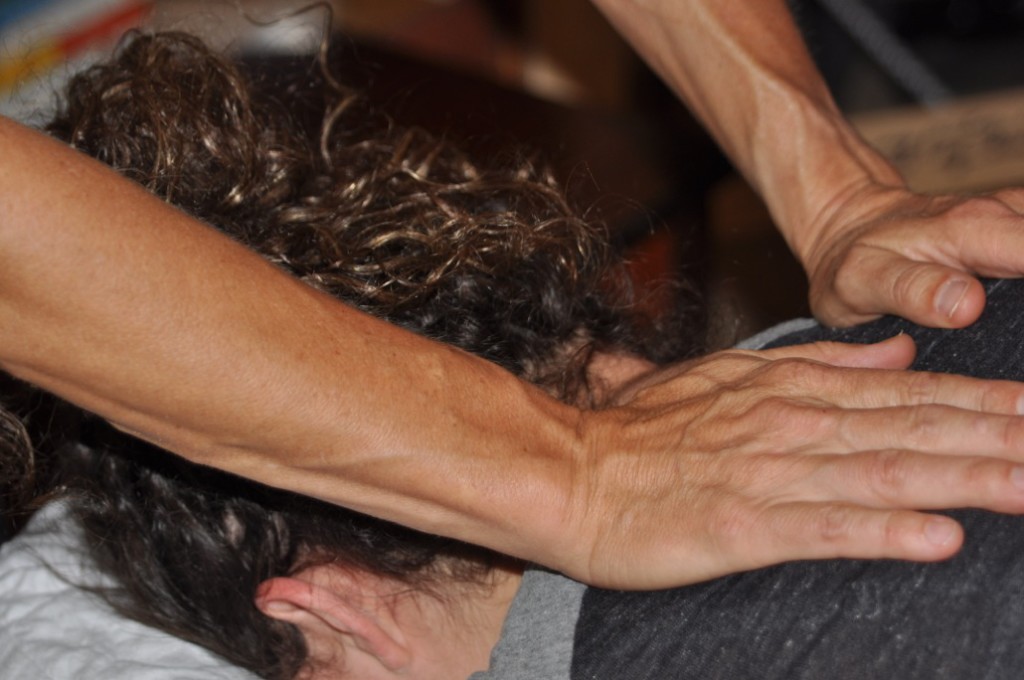 "Reiki was calling me to Boulder, and I'm so happy I found Blair to assist me with this new journey. In one word, my Reiki I training weekend was transformative. I could feel the magic and love from the entire lineage of Reiki flowing through me all weekend. Receiving the attunements to each of the four elements was a powerful and unique experience, especially after not knowing what to expect. She had me choose natural objects from nature to represent each element, which provided very personalized sentiment to the altar.

What I didn't expect was how, by the second day, after the last attunements, I felt completely rid of all the pounds of anxiety I'd somehow been hanging onto. My heart suddenly felt light, and I could breathe again. I could see the world exactly how it is– in a more positive light. It's an empowering lens to see through.

This weekend journey provided me with the enlightenment and empowerment I needed to begin the process of self-healing. I've enjoyed doing self-Reiki every day; the effects are deeply restorative. I'm surprised at the level of ease I've been able to achieve by utilizing this simple practice. I was also immediately enthused to practice on others, and fortunately, I've had plenty of opportunities so far. I've had amazingly positive results from every one I've practiced on.
The post-training meditations I was assigned have supported my practice by focusing my energy on one element for four weeks. By doing this, I've been able to feel more centered and more connected to everything in this Universe."

– Camille, Reiki 1 Student
Blair is a student of life-curious and engaged with the process of helping others to seek health and spiritual healing. She has a calming and professional presence and touch. She is a gifted healer with a strong commitment to her own growth and development.

– Naomi Boggs, Maya Moon Healing Arts
I had been overwhelmed and overworked by the tasks of being a mother of two boys and a business owner. I knew I needed space to unwind and so I decided to try a Reiki session with Blair. During the session I was able to relax fully and enter into a non-doing space. This was easy for me to accomplish because Blair held the spacious container energetically allowing my body and energy system to let go. I left the session feeling lighter and cared for.

This session gave me enough "me-time" so I was ready to face the world again.
Thanks Blair!

-Rebecca W.
I struggle with self-care and making the time to nurture myself. Scheduling a time to receive Reiki from Blair in advance helps me make sure that I am giving myself the love, attention and relaxation I need to keep my batteries charged!

After a Reiki session with Blair, I am in an altered state where I feel relaxed, at peace, and a deep sense of spaciousness. This is crucial for me as I tend to get bogged down in the details of my days. I love working with Blair because it helps me relieve stress and experience the joy of life and the present moment.

Last week I had experienced some conflict in a relationship and was feeling it weighing on me and hurting me in moments of stillness. I scheduled a Reiki session with Blair, and afterwards felt as the weight had been lifted and that I had my personal space and power back. I was then able to resolve the conflict in a positive and transformative way by bringing my best self to the relationship. Thanks Blair!

-Gareth
"Over the years, I had known of Reiki and energy healing practice, however it wasn't until I was diagnosed with cancer in 2010, that I was given the opportunity to receive a number of sequential treatments through LifeSpark's program.  Within a few treatments the lifting of the heaviness of fear, anxiety, uncertainty I was experiencing due to the diagnosis and treatments, brought a sense of renewed hope and strength to my future. After each session I felt a tiny weight lifted and I became more optimistic and by the end of the sessions felt I could care for myself and pursue life with a renewed path of vigor and mental clarity.

Several years later, I met Blair Chandler and continued Reiki treatments for general health and well-being with Blair. I always feel a subtle shift in energy and many blocks removed from my ever fluctuating mental, physical, and emotional health during and after the treatments. I leave feeling more peaceful yet revitalized. Blair creates a beautiful and safe environment to relax and release that which is no longer benefiting my life. I am very grateful to Blair for her continued clarity and healing work, the work she does for natural remedies and vision for a more whole world."

– Leslie
"Blair's ability to combine shamanic journeying with the healing properties of the plants to facilitate healing is exquisite. She skillfully weaves a web of healing across multiple traditions to give her clients the natural uplift and rejuvenation that their bodies need both in the waking hours and in the dream time."

– Lori
I am so grateful for the depth of work that Blair imparts during our body work sessions. Her continued depth of commitment to become proficient in multiple healing modalities, energy practices plus her compassion and receptivity enrich each session. I receive essential healing, whether physical, emotional or energetically on subtle levels that carry forward into the days ahead. The combination of practices she employs, from using homemade oils, Reiki and botanical/earth-centered body work combined in one session, impart a safe space where the work is done on deep yet gentle levels. I always feel lighter and expansive after a session. Where I think I need deeper tissue work, in truth, the various techniques combined have a more dynamic and long lasting effect.

— Leslie V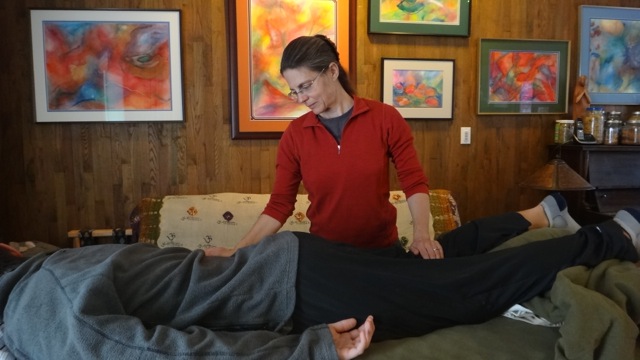 I recently had the privilege of receiving bodywork from Blair Chandler. In just an hour's time, I received the most nurturing combination of nature-infused Reiki, massage and personal healing.
Blair calls upon her reverent connection with the botanical world, the wisdom of both her teachers and the person on the table, and her experience as a Reiki Master to create a unique space for healing.
She made me feel safe, honored, held by the earth, and cleansed.

— Jeane
Please contact me to schedule a session or book using Genbook: